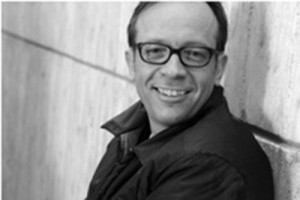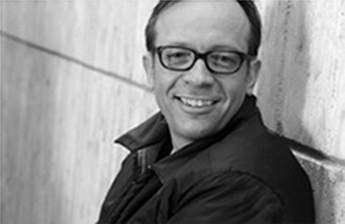 Read about why the German Designer is so passionate about his products & then read about him.
»the best in the new corresponds to an old need.«
paul valéry (1871–1945) french poet, thinker, essayist
---
At first glance it seems that on the global furniture market there is everything and much more than what we need to live comfortably. on closer inspection, demanding customers quickly notice that there could be much fewer, but better goods. this is the philosophy adopted in the development of the indoor and outdoor products of the radius range. to be more functional, original and attractive than that which is already available, that is the aim of radius design.
Improving, discovering gaps in the range and filling them: that is michael rösing's motivation, the managing director of radius design. when he started developing products over 20 years ago, it was above all, his own dissatisfaction with what the market offered or a gap he discovered, which inspired him with new ideas. fundamentally, this has not changed until today. it has only been enriched by a great deal of experience and reliable partnerships with designers, engineers, dealers and suppliers. the bundled know-how is reflected in radius design's innovative power, product quality, reliability of supply and service.
When home dreams come true
your home – the theater stage of your live. it is in our hands to design this stage. new furniture and home accessories for your home are therefore a matter of the heart and the wishes and requirements are very high. radius design has made it its task to achieve exactly this home design dreams in order to design pieces that are characterized by clear functionality, high quality and pure aesthetics.
discover innovative furniture for indoor and outdoor use, mailboxes, home accessories by radius design or the modern luminaires brand absolut lighting. every single product is a small work of art that fits perfectly in the living room and fulfills its purpose with such ease and elegance. whether it is the elegant weinrack, whose intelligent design also allows the storage of champagne bottles, or the stylish tüv certified ethanol fireplaces match from the home flame collection, which are not only a true eye-catcher, but also matches all current safety standards. every single piece of design is perfectly designed, crafted from high quality materials and beautiful to look at. 
radius design provides also for the outdoor area unique solutions. refined high-quality grills and fireplates will make socialising and a comfortable time outside just as easy and wonderful. bird houses do not need to be boring at all e.g. the piep show series are not only designed for a design-conscious bird but it contributes also a huge improvement to your outdoor area.
also for the outdoor use radius design provides unique solutions. high quality garden furniture, fancy mailboxes or refined fireplaces cover the outdoor range. the outdoor furniture, such as the weather-resistant design sofa 4 inside & out, which allows a pleasant time in the outdoors as well as the bio-ethanol fireplaces with their romantic flames have already found enthusiastic buyers worldwide.
discover for yourself radius design's wide range of products and find the perfect one for your individual needs. architects, dealers and end-users are all welcome. your satisfaction is our main aim, please contact us.
---
The Designer
The work of Michael Rösing (born in 62) is characterised by a great love of technology and a marked sense of formal and functional perfection.
Even back in his school days Rösing tried his hand at many different enterprises. The passion for product design he then discovered soon transformed itself into a career aspiration. After an apprenticeship as a carpenter and joiner he followed his parents' advice and embarked upon the study of architecture. However, in 1985, he was motivated by the freedom of creativity in design, to try his luck as a freelance product developer. He also became a member of the German Design Council.
Michael Rösing is a perfectionist. For him, leaving anything to chance is out of the question. Idea, development and implementation form an inseparable entity and a product idea is no good unless it can be realised in terms of production, technology and aesthetics. This applies both to his own designs and to those of other creatives; ideas that he only produces as a publisher after exhaustive tests.
"The concept functions from the word 'go'."
When, in the mid-1990s, demand suddenly outstripped his production capacities, the time had come for larger company premises. Rösing built true to his motto: good architecture can be realised using simple means. A very presentable company headquarters was built on the basis of standard parts for a simple industrial warehouse. In 1998 the entire workforce moved into the new building which allowed development, production, warehousing, dispatch and administration to cooperate in a pleasant atmosphere under one roof.
Once the spatial prerequisites for the company's future had been put in place, the company and the portfolio of products grew.
"Design classics evolve – the quality of the products convinces."
Today, Michael Rösing is once again concentrating primarily on designing and producing all kinds of products connected with a more beautiful living environment. His occasional furniture and outdoor products are produced and marketed under the label of RADIUS DESIGN.
The thing that continues to drive Rösing and keeps him looking confidently forward is his passion for a sophisticated culture of the everyday. He trusts his instincts and the fact that consumers have learnt from their experiences with cheap goods.
RADIUS DESIGN products are distinguished by the high quality of their workmanship, their functionality and design and yet, in terms of price, are located outside the confines of the luxury class. They quickly redeem themselves through the satisfaction experienced by their owners.
In private, Michael Rösing is an old-timer enthusiast. For his own production, too, he is looking for "not only functionality but also a great deal of spirit".